The Thrustmaster TWCS is a nice throttle, especially for the price. Unfortunately the throttle is a little "sticky". This makes precise speed control rather hard.
I bought this replacement slider for the Thrustmaster TWCS throttle a couple of months ago. Impulse Slider mk.2 Thrustmaster T16000m HOTAS Throttle | Etsy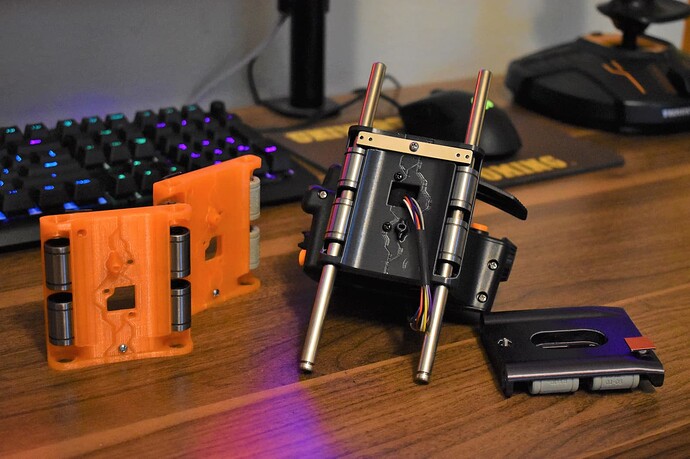 Having the proper bearings in it made the slider butter smooth, providing the precision over my speed I really like.
Installing the mod was very easy, 15 minutes with a screwdriver and some patience was all it took. The guy who made this mod has a really nice video on YouTube explaining how to install it.
For me, this upgrade was absolutely worth it. For 30 euro (incl shipping) it transforms the throttle into a much better product. I bought the metal bearings. They are a little noisy, but for me I don't notice it at all during actual game play. The other option is to get polymer bushings. These are supposed to be more quiet, but not as smooth. I have no experience with them.
Unfortunately it seems he's sold out and will only have new product in a couple of weeks. This guy seems to have a similar product, can't comment on the quality or service. Slider Upgrade Kit Thrustmaster T16000M TWCS Throttle | Etsy
I am still looking to upgrade to the VKB throttle when (if) it comes out, but for anyone who does not want to wait (or spend that kind of money on a throttle) I heartily recommend this upgrade to the Thrustmaster throttle.