Download the profile here
https://atlasdefenseindustries.com/images/PDF/HOTAS_Warthog_Star_Citizen_Profile.zip
Follow for updates
https://twitter.com/calijoshua63
Support the project
Profile Installation
Profile Design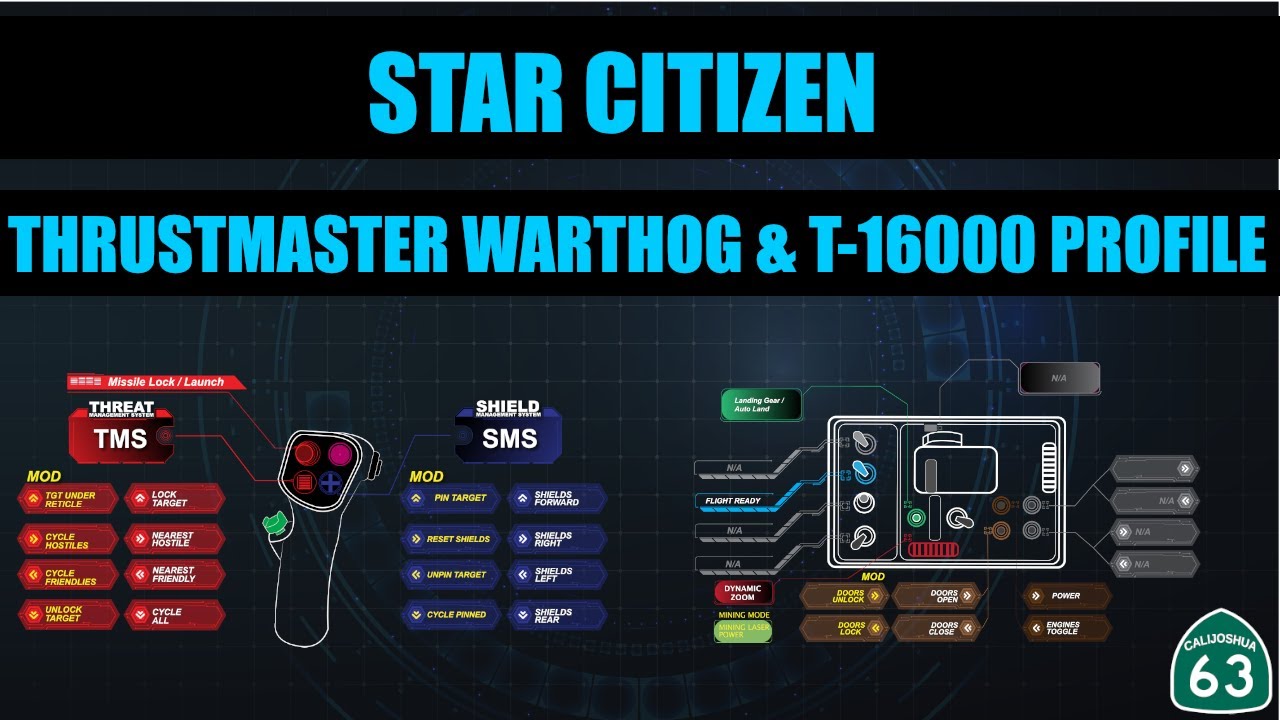 Seven hat switches to better flying and more combat effectiveness.
This profile design incorporates the types of systems that have been developed over the last 100 plus years of combat flying. I try to use the lessons learned from modern systems on fighter jets such as the F-22 and apply them to space flight and combat in Star Citizen.
I have several years of flying in combat flight simulators such as Falcon 4 BMS, Digital Combat Simulator, as well as in Star Citizen. The systems and lessons learned from that experience are inspirations for this profile design. The main purpose is to keep your hands on the throttle and stick as you move, shoot, and communicate with your team.
This systems based design is as of Star Citizen 3.12, but will be updated based on your feedback and as the game developer.