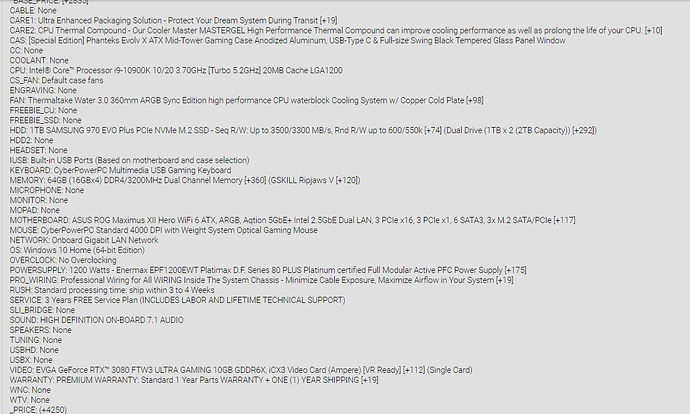 I just got a new baby !!!
I was going to build it my self but CyberPower has RTX3080s and they say they can have it to me in 4 weeks so I jumped on it .
By the time I checked out the only 3080s left was the EVGAs .
So if you need a new a whole new rig and you want a 3080 soon CyberPower has them .