This is the issue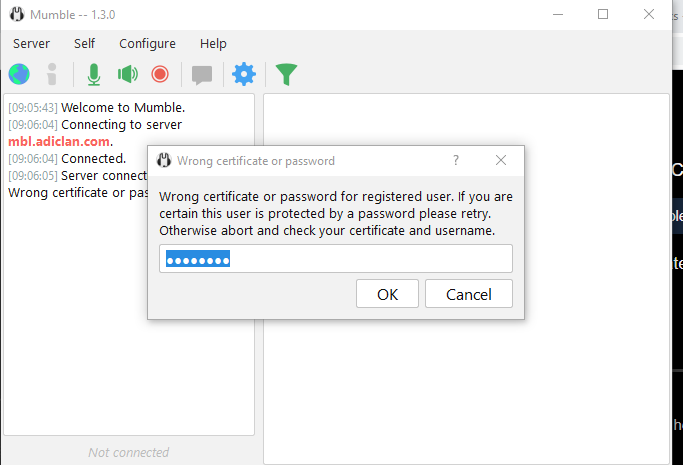 https://gyazo.com/4f9b066849376713b4d994cd657f8098
Anyone know how to fix?
You might have lost your certificate if you changed PC or something in the style.
To get on Mumble you just need to put a 1 at the end of your username and connect. It should let you in without a certificate. A staff member will come and help you out as so as they are available.
Hello all,
I am having the same problem. Any help is appreciated.
See the post just above your post^^^^