says my cert is wrong! I need some help please!
Go to your server settings for ADI (in mumble) and click Edit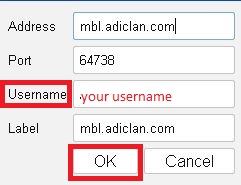 Modify the username field by adding a 1.
Connect to the server, a staff member will pop up and get you all sorted out in a couple of minutes.
Hey can I get some help? For some reason it's not letting me log in.