Hey guys,
I joined the verse quiet late in June 2021 and as someone who loves space, physics and flight-sims I got hooked immediately. Since then i participated mostly in bounty-hunting, Mole-mining and the events (Nine-Tails and Xenothread). When the game releases I am looking forward to specialize in data-smuggling (Star Runner) as well as in digital warfare (Vanguard Sentinel).
Right now in my hangar I got a Gladius (this is the only pledged one - upgraded from a Titan), two Vanguards (Warden and Sentinel), a Prospector for mining as well as a Star Runner (love this ship).
My cockpit at home is optimised for dogfights atm including an Odyssey G9, a X56 HOTAS, a ToBii eye tracker and an Elgato Stream Deck.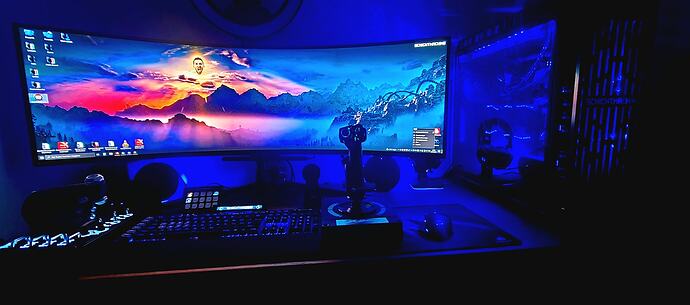 I am ready to join other players to mine, hunt and participate in events as a team.
Cheers from Switzerland
Martin